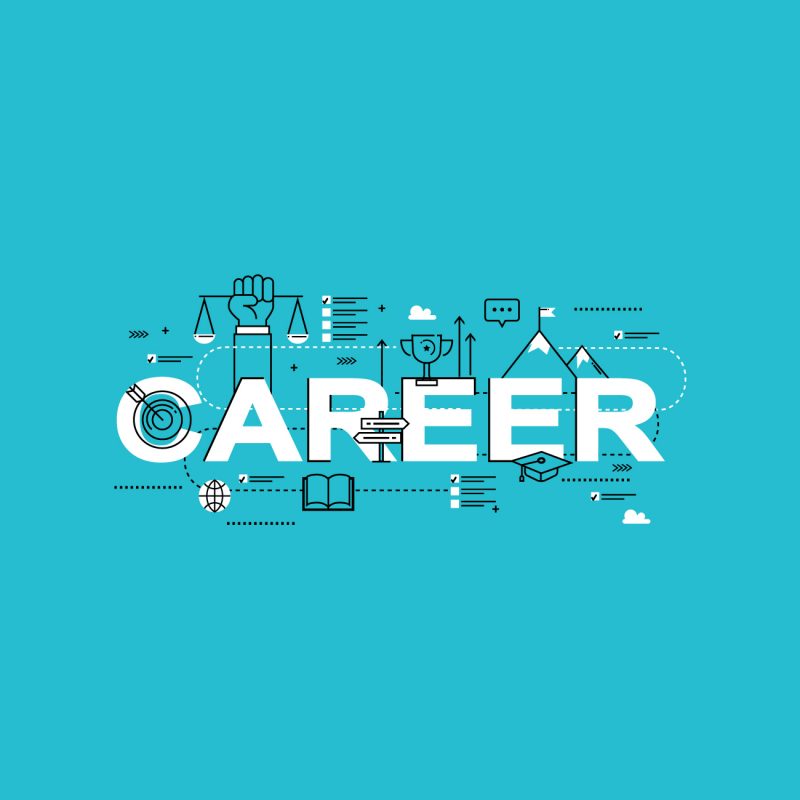 Exploring Careers: Building Bridges in Science
An innate drive to communicate, resonating with oneself, and a genuine joy in talking about science are defining elements that led Helena Ledmyr throughout her career. Breathing both academic and non-academic air on the way, she stands right in between, bridging them with one foot on each side.
As the head of development and communication at the International Neuroinformatics Coordinating Facility (INCF), she strives to find the points of synergy between different branches of the neuroscience tree: researchers, funding agencies, industry, and publishers. INCF is an international science organization that aims to coordinate neuroinformatics-related research around the world. It unifies various organizations together under the same purpose: making both old and new neuroscience data integrated and accessible. Helena's position is right at the center of that bridge.
"As a non-profit organization, we stand at that sweet soft spot in between academia and industry, getting the best of both worlds."
Her responsibilities include managing development initiatives, driving internal routines, and bridging different parts of the multinational structure of the INCF. This comprises developing and implementing strategies for outreach, collaborations, and governance of INCF. Given that communication is her expertise, it doesn't come as a surprise that she is an active Twitter user (@Helena_LB), and her enthusiasm is contagious.
"My Twitter adventure was an experiment at the beginning and it turned out to work very well. The group of people I connect through Twitter are so much fun to interact with. It is a very interesting tool, really. I have even secured funding and established collaborations through contacts I have made on Twitter."
Her decision to pursue doctoral education came as a natural step after finishing her Master thesis project at KI while studying at Stockholm University.
"I was one of the lucky people that got a scholarship through a strategic grant my supervisor had. It was a fun project in a good environment and even though I worked hard, I didn't have the same financial pressure on me as other students did."
The stimulating lab environment helped her to flourish with her hardworking, dedicated nature, and she was well prepared for the even more demanding PhD world. The most important skill she unlocked during her PhD studies was project management.
"You cannot really avoid learning project management as a PhD trainee."
After completing her PhD in cardiovascular diseases, she started working on gene therapy as a postdoc in Prof. Christer Sylvén's group in Huddinge, where learning new techniques excited her to a great extent. When her grant ran out, the job insecurity, politics, and an increasingly heavy administrative burden made her reassess her path. "If I was going to do administrative work more than lab work, there are other jobs where you could do that just as well." This state of mind brought in a whole new set of options on the table. And she jumped right on to them proving her skills to get a science administration position at the Royal Swedish Academy of Sciences.
"There is a lot more politics [in academia] than one would expect. A lot more can be done if there wasn't as much", Helena says. However, she admits that this came in handy when she found herself in a very demanding environment as the secretary of five sections including biology at the Academy. Excelling at networking and communication, Helena landed on a job at INCF working with communication and governance through the organization's executive director at the time, Prof. Sten Grillner, and climbed her way up to her current position.
She underlines the importance of management skills for PhD graduates regardless of their next career step.
"Anything you will do after PhD, be it academic or for- profit research, journalism, or consulting, will require good management skills. Try to get project management training if you can. If you're staying in research, definitely learn more statistics."
With neuro-art scattered around her office, little superhero icons on her bookshelf and a warm smile, Helena strikes me as a creative and multifocal woman with special receptors for fika.

"Enrich your non-scientific skill set using every possibility
and don't forget to enjoy the fika!"
And a post interview picture with Helena. (:
I was interviewed by @yildizeytin this afternoon about all things #altac and #scicomm – AND she brought FIKA! Thanks Yildiz! 🙂 pic.twitter.com/ddw1RGZbYf

— Helena (@Helena_LB) <ahref="https://twitter.com/Helena_LB/status/832216446734389248″>February 16, 2017