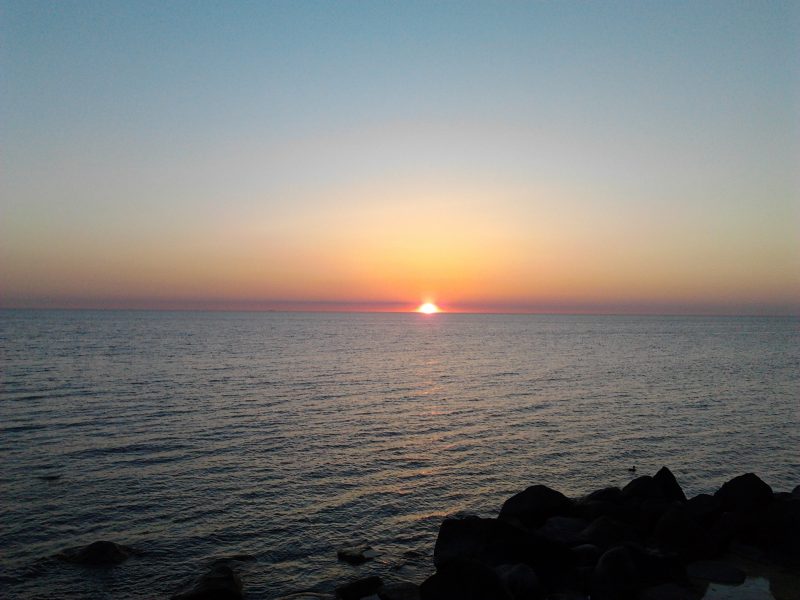 Mental health awareness month. I am raising my voice. I am here. Talk to me. Talk to someone.
It is mental health awareness month, and I feel that I should be saying something about it. This post is inspired by several posts from scientist  Anna Schueth on LinkedIn. Anna is doing an outstanding job raising awareness for mental health & stigma in academia on social media and her blog, annaschueth.com. She shares her own story and stories from fellow scientists. While we were chatting about the idea of this post, she said it should not only be one month. I couldn't agree more, we should raise awareness any time.  
But why do I want to speak up? It is no secret that I dealt with mental health issues during my time in academia. I visited a psychologist every week while doing my PhD, and I was on medication. It was not a secret because my colleagues and my supervisors knew.  And because they knew, Karolinska was a safe environment for me. My PhD was an anchor in life—at least one of them at that time. 
Unfortunately, at the end of my postdoc, my mental health was compromised again, and things got complicated. I went back to therapy, left academia, took a break to take care of myself, and worked on my resilience. As I mentioned in a previous post (All I wanted for Christmas was to press pause, reload and then move on) and during an interview with Curie, it was one of the best decisions I made. I never imagined that all that research I did on resilience would be fundamental during the past year. I started working at ECDC in November 2019, just before the first cases of COVID-19 were notified. Then my workplace became chaotic due to the work we were doing on COVID-19 and one of my beloved ones became seriously ill. I isolated myself not only to prevent COVID-19 myself, but to protect my loved ones at home. At some point, the pressure was so high at home and further aggravated by the news about friends and former colleagues being sick or dying that my work and mental health were affected. Still, I am grateful for what I learned from resilience because I am recovering faster than I expected. 
One of the first things I did when I knew that things would go from bad to worse was to contact my psychologist. In the beginning, my thinking was that I needed to keep my mind fit. I needed a space to discuss what was going on. And when everything went dark, she was right there to hold my hand and helped me to come back to the light. I can't be grateful enough. It was also good to receive some advice. During some of the worse weeks, my line manager at ECDC would tell me to take time to recover, that after every visit with the therapist, I should take some time to digest what we discussed. And I took his advice. After every session, that time helped me go back to work—one day at the time.
The second thing was staying connected. I hated (and still do) that I couldn't meet with friends, have fika or dinner with them. But I tried to stay connected to many of them through digital communications or social media. But to be honest, sometimes I found it challenging to be connected. I wanted to be left alone, as usually happens when I am at my lowest. But this time, I was honest with some people about how I felt. Sometimes, when people asked, I would say, "everything is wrong", "I am not ok". And somehow, this simple act allowed me to be aware of what was going on. Awareness allowed me to connect with the present.
The third thing was positive thinking. It was tough the past year. When my work was affected, I got feedback that surprised me, made me feel inadequate, and struggle with the infamous impostor syndrome. I took it quite hard and very personal. It took me a couple of sessions in therapy to go through it and learn from it. I learned two key things here: not everyone knows how to give good feedback and be careful when giving feedback. Lousy timing, considering the personal situation of the person, can cause more bad than good. It was the most challenging time to keep positive thinking! But positive thinking is about celebrating small things: Be happy about learning something new, solve a small problem, the new exciting project, those encouraging lab results. That moment when you were invited to get vaccinated so you can protect your loved ones. The extension of the contract. That slight rise in your wage. Your friend getting a new job. Your friend getting pregnant after trying for a long time—so many things to be grateful for.
And here is the thing, after coming back to the light, amazing things happen. I started to do fun things. Following my gut, I submitted a photo and a story to TEDx Stockholm – Photo Competition Transform – Storytelling through photography, and guess what, I was one of the three winners. It was a big surprise for sure, but if there is something that you are passionate about it then why not take risks. For me, that passion is storytelling. Storytelling that allows me to tell you this story and many more to come.
If you are struggling, hang in there, I hear you.  We are many. Talk to me. Talk to a friend. Talk to someone. Remember, you are not alone.
Cheers!
Guest: Irina Jovel-Dalmau, PhD, KI Alumni
Junior Expert at the European Centre for Disease Prevention and Control (ECDC)
Featured image: Sunset in Gotland by Irina Jovel-Dalmau