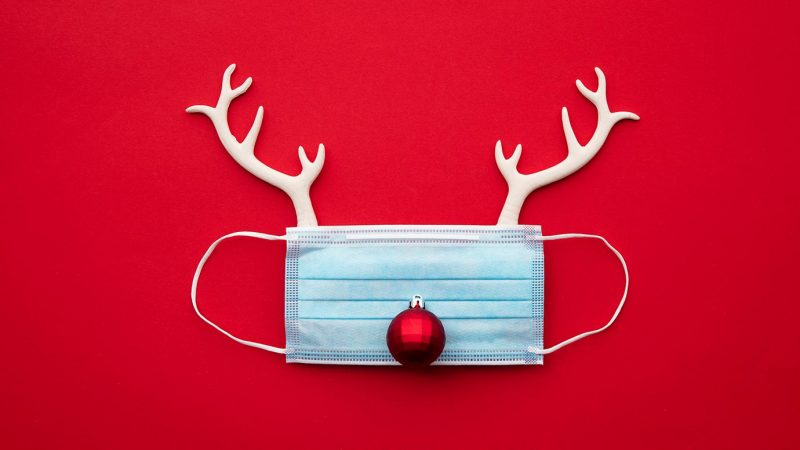 Holidays with COVID-19
Two years ago, my holiday plans were simple and straightforward. I had a family visit from Germany and was planning for my parents' visit in the near future. In the backdrop of my life, there was occasional mention of a new virus emerging in China.
Three months later, we struggled to find toilet paper in stores, hand sanitizer was disappering from the bathrooms at Karolinska Institutet, and my mom couldn't find a flight back to the United States. Concerns over ever-changing travel restrictions kept my family apart during the 2020 holiday season.
The coronavirus disease of 2019 (COVID-19) is now entering its third year. Despite the availability of vaccines, Europe has recently been deemed the "epicentre" of the pandemic again. The latest variant of concern, deemed "Omicron," is causing concern worldwide and leading to the reintroduction of travel bans.
The current state of COVID-19
This week, the European Centre for Disease Prevention and Control (ECDC) published a new risk assessment on the Omicron variant of the coronavirus. The Omicron variant has already arrived and is expected to become the dominant variant in the upcoming months.
Recent research suggests that COVID-19 vaccine efficacy is significantly reduced against preventing infection with the new Omicron variant. However, booster shots increase vaccine effectiveness. Furthermore, a new antiviral pill developed by Pfizer showed 89% protection from hospitalization and death in vulnerable patients, promising a big step forward in getting out of the current pandemic.
The status of COVID-19 in Sweden
COVID-19 hospitalizations are on the rise in Sweden right now. Over 70% of people in Sweden are fully vaccinated and nearly 20% of the eligible population has received a booster shot. The Stockholm region is opening up booster vaccinations to those who have received their second dose more than six months previously. For the holidays, this includes those aged 60 years and above as well those 18 years and up who are considered to be in a high-risk group.
Traveling to and from Sweden this holiday season
Despite recent travel restrictions, the World Health Organization (WHO) advises against "blanket" travel bans, stating that "they can adversely impact global health efforts during a pandemic by disincentivizing countries to report and share epidemiological and sequencing data." Instead, they recommend "an evidence-informed and risk-based approach" to restricting travel and urge countries to have alternatives to vaccination certificates to offset the bias of vaccine availability per country.
Sweden currently has a ban on non-essential travel from non-EU/EEA countries. Exemptions exist for some countries. Travels are possible a negative COVID-19 test or vaccination certificate (with an exemption for those traveling from Nordic countries). More information on current travel restrictions can be found on the Re-open EU website.
Conclusions
New advances in medicine are enabling us to better combat COVID-19. However, new variants, low worldwide vaccination rates, and sociopolitical anxieties are shaping up for an enduring barrier to a return to the ease of pre-pandemic travel. Since it seems that COVID will hang around for much longer, staying up-to-date on travel restrictions may be the new norm for reuniting with our families in the holiday seasons to come.
Cover image source: https://news.uchicago.edu/story/celebrating-holidays-heres-how-protect-your-family-covid-19
PhD student, dog lover, mom