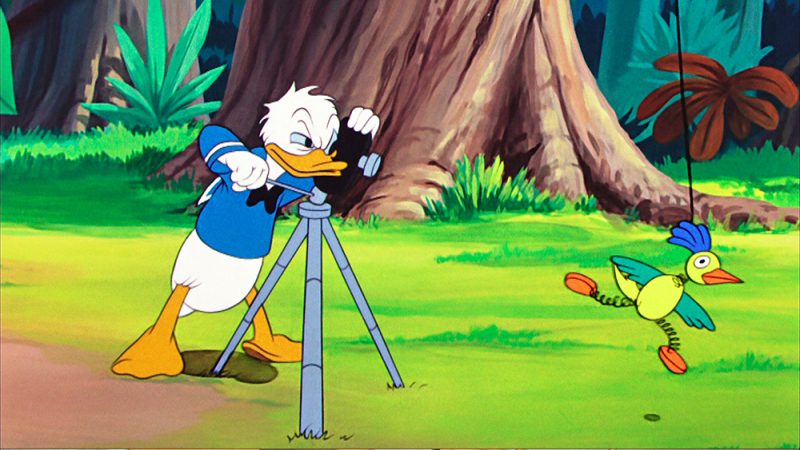 The unusual 3pm Swedish Christmas eve tradition
3pm on December 24 marks a very important Swedish Christmas custom.
At this time, every year since 1960, the Walt Disney Christmas special, "From All of Us to All of You" has been broadcast on Swedish television (SVT). In Swedish it's called Kalle Anka och hans vänner önskar God Jul which translates to "Donald Duck and his friends wish you a Merry Christmas". But this is not your average Christmas cartoon – this is a serious cultural tradition.
Year after year the short, old school cartoons that make up the show have remained largely unchanged. In 1982, Ferdinand the Bull was replaced by The Ugly Duckling, but there was an uproar over the change and SVT was forced to broadcast the loveable Ferdinand immediately after the regular broadcast.
Ratings show that around 40% of all Swedes tune in to watch on Christmas Eve, the record (in 1997) being just over half the population.
In the UK, the 3pm TV broadcast of the Queen's Christmas Message does gather a crowd (just a casual 8.1 million in 2020), but I daresay I'm not all that upset if I miss it 😬. As a non-Swede, I find the Kalle Anka craze quite mystifying, yet also rather wholesome. So I spoke to some of my Swedish friends to find out what all the fuss was about…
Jacob: "We watch it every year, even though we know every part of it… well I guess the kids watch it and the parents use the time for a powernap in front of the TV"

Me: "Every year?"

Dennis: "Every single year, (without it) it's like not having Santa… it's a huge deal"
A very excited Malin explained to me:
"Nothing, and I mean NOTHING, says Christmas like Kalle!!! ❤️❤️
My Christmas starts for real at 15.00 when Kalle is on.
Even though I'm traditional at heart, there are some things I would consider doing differently on Christmas if someone wanted to. But I'm NOT not watching Kalle!
If we are having people over to celebrate Christmas with we plan around Kalle. You can come before or after Kalle. But if you come before you are sitting and watching with me or be in another room and not disturbing me!"
So there you have it, this is one Christmas tradition not to be messed with.
Photo credit: Buena / SVT