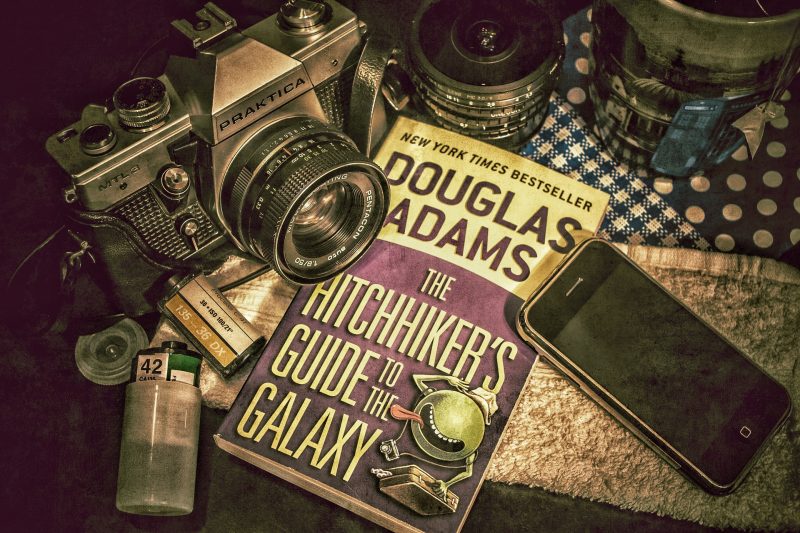 Hitchhiker's Guide to Science Communication
So you have decided to engage in science communication. Great! But what's next? My suggestion: find an initiative you like and get a ride. 
Nowadays it is easy to start a new account in social media or a podcast, a newsletter, or whatever format you prefer. The difficulty starts when you try to maintain your new pet-project. There are great tips and tricks out there for how to create content and what to think about regarding different formats but let me introduce you to another concept:
Join an already existing scicomm-initiative!
This can be a blog (like this one), an instagram or twitter account like RealScientists (featuring a different curator every week), or an event like the Pint of Science, which you will hear more about in an upcoming blog post. 
You can also reach out to become a guest on a podcast or be interviewed for an article which features your research. Your university probably has a magazine, online news and a podcast, make sure they know about you and that you are interested to contribute.
Likewise many popular science magazines and other forums are more than happy to accept material from scientists. In Sweden one such online publication is Curie, the online magazine by the Swedish Research Council. Curie has guest bloggers, and also publishes columns and opinion pieces. Both in Swedish and English so you should check it out. Disclaimer: I work there 🙂
There are many advantages to the tactic of joining an already existing platform for science communication. The infrastructure and an audience already exists, you don't have to do everything by yourself, you will meet new people and have fun together. Last but not least – you will learn a lot during the process so when you do decide to go ahead and do your own thing you will know a lot more about the process. 
So start with finding a channel for scicomm that you find attractive and interesting yourself. See if you can join and give it a try.
Bring your towel and enjoy the ride!
Do you have any good example of scicomm-initiatives you can join? Please leave a comment below!