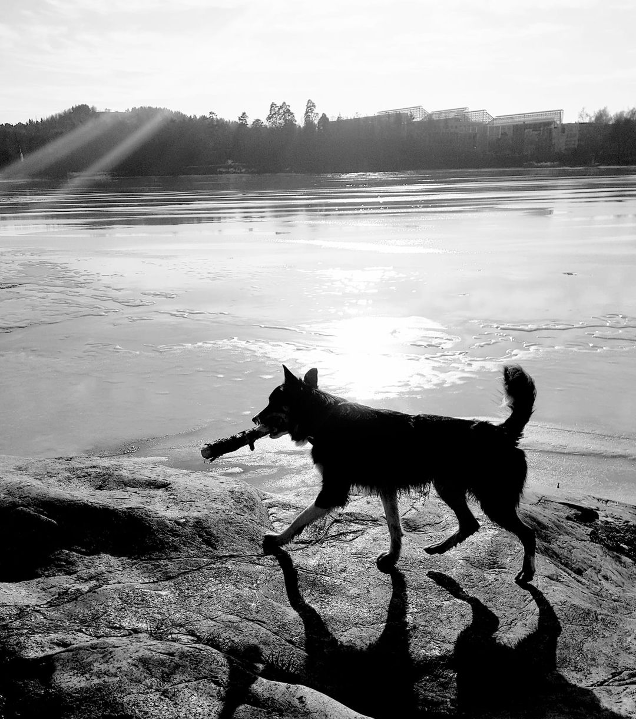 Meet the blogger – Rebeca Cardoso
Disclaimer: That's not a picture of me.
My name is Rebeca Cardoso, I am 30 years old, and I am a 4th (final?) year PhD student at the Department of Medicine, Solna (MedS). My thesis work explores the delicate balance of signals that teach our immune system what is good (such as food) and bad (such as pathogens). While I find immunology fascinating, I decided to move beyond pipetting and join KICS' blog to reflect on the bigger picture of science and being a PhD student at KI. 
My dog and I moved to Sweden in 2017 for my PhD studies, where Sweden became the fourth country that I have called home (after Brazil, the United States, and the Netherlands). Since then, we've acquired some more family members, the latest of which is my one-year-old daughter. I have very little time outside of my PhD and home responsibilities for personal hobbies (this blog can be the One!). Luckily, a lot of my favorite activities are incorporated into my daily routines (hiking…with the dog; hanging out…at the playground; philosophizing…at the lab bench).
While I have always had an inclination towards science, I never let that suppress interests in other subjects. I famously changed my study focus five times during my bachelor's program, ending up with a BSc in Biology and double minor in Philosophy and History (yes, this is possible in the U.S.!). In my blog posts, I hope to get a snapshot of these three subjects together in an effort to explain and understand what it means to be a "Doctor of Philosophy" beyond the lab.
PhD student, dog lover, mom