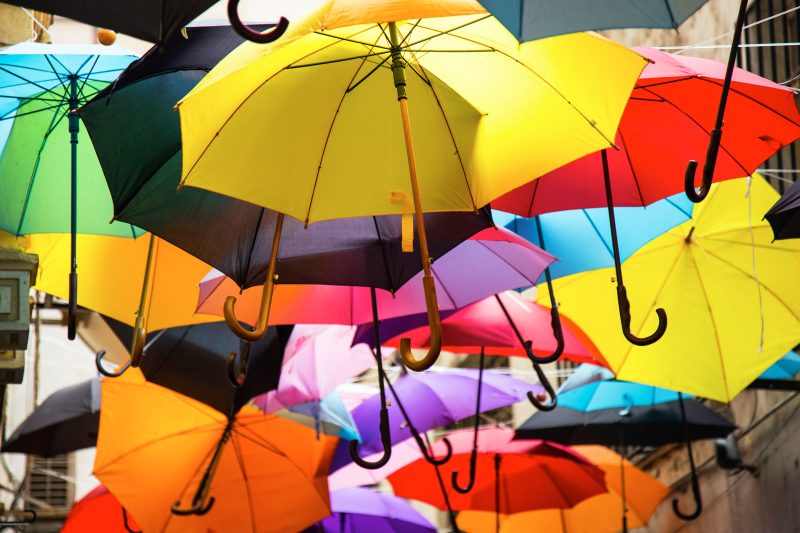 An Umbrella Academy (Part 1)
The importance of choosing a good supervisor and their constant support in early career stages
Umbrellas protect us from the sun, the rain, and the wind. Academic mentoring is somehow related to it: protection by constant feedback and advice to avoid further mistakes and provision of good project direction. A good Ph.D. supervisor should help their students get their thesis published, provide guidance for career perspectives, and even help them find a suitable job.
When I started to look towards the possibility of doing a Ph.D. while still being a bachelor's student, the most crucial factor that many Ph.D. students advised was "choosing your supervisor wisely." I initially thought they might refer to the way of communicating with the PI or how PIs had their expectations for the project. After finishing my Ph.D. and being abroad doing postdoctoral research, I can understand why some people say that finding a good Ph.D. supervisor is as important as finding a good spouse.
I am happy and satisfied with how my Ph.D. journey turned out. I was blessed to find a supervisor who always cared for my scientific progress and well-being. I had a supervisor who allowed me to be competitive enough to get many awards during my career, obtain enough scholarships and grants to finance my research, and even start a plan for the next steps in my career after graduation. I was allowed to do a professional graduate program at Stanford while on my Ph.D., as well as to participate in non-academic related activities that always gave some spark to my life. I got engaged in teaching high school students during my Ph.D., which was one of the most critical factors to make me a mature person since I changed my role from student to teacher, and now it was my responsibility to guide others. I also had chances to train students in the laboratory, establish protocols, and finally, write my manuscripts later published in good journals.
Although at that time, some people might have second thoughts about choosing my advisor Yu-Fen Huang as their Ph.D. supervisor. One of the reasons could be that she was a new assistant professor in the faculty and had no previous experience training Ph.D. students. There were no other Ph.D. students or even postdocs in the lab with whom I could ask questions about the protocols or experiments. If I wanted to work in that lab, I needed to understand that I would have to figure out many things on my own. Another reason could be the lack of publications compared to senior researchers, who had achieved around 20 times more publications than my supervisor at that stage. Of course, the more senior researchers also already had a well-known name in their field. And finally, there is a slight chance that a smaller group would have fewer grants, salaries, and equipment compared to well-established laboratories. In the worst case, there could even be the risk of early closure of the Ph.D. project due to a lack of further funding. All these questions were hanging around; however, I could see how she approached the problems, and I knew she would overcome all these downfalls if they came.
I saw how my laboratory developed over the years. I saw how my PI evolved from Assistant Professor to -> Associate Professor -> Professor -> Chairman. Most importantly, I saw the hard work and devotion to her research that she kept over all those years. I saw how the central lab grew from one space to triple its initial size and how the equipment increased over time with more sophisticated machines to improve the research. My PI taught me how to be a successful researcher with her example.
Similarly, my PI saw me transform from a bachelor's student to -> Ph.D. student -> Ph.D. candidate -> Ph.D. -> Postdoctoral fellow. After so many years of discussion, disappointments, struggles, and rejections, I figured out that one of my strongest references for any pathway, either academic or non-academic, will come from my Ph.D. advisor because my PI has seen me in the lowest points of my life and saw how I overcame these and continued working ahead. Others can only see my record in a suitable publication in a high-impact factor magazine. My PI saw how I faced rejections, defended my research, and even learned and mastered a new technique in one month to complete one experiment that the reviewers asked for at the late stage before publication.
So yes, the Ph.D. academic pathway has its benefits compared to other professions. One of them is getting one advisor for your career development, and to an extent, this person can offer some stability and even someone to talk to if you are unsure of what to do next. I keep in touch with my advisor, sharing pictures of my rabbit and life in Sweden. There is less well-established mentoring in other professions than in academia, which is sad from my perspective since it has been a significant relationship in my life. However, there are always some drawbacks to relying on one person for further career development. In my next post, I will discuss why having a network of advisors inside and outside academia is essential for your career development.