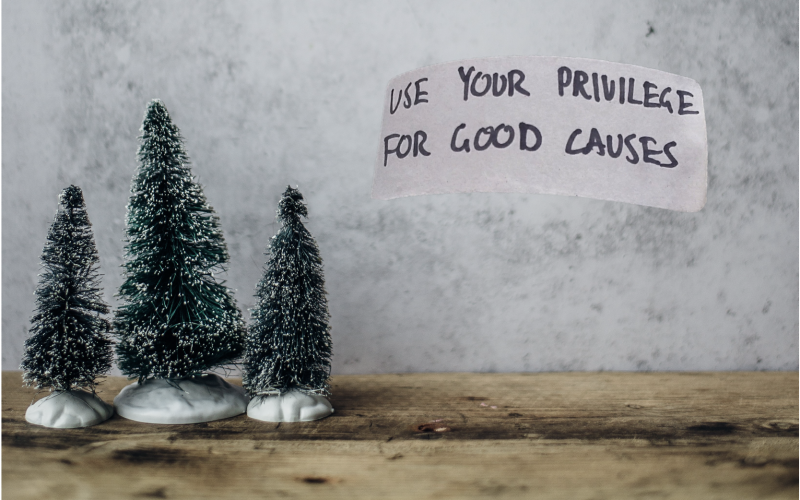 Christmas – the season of joy, tons of cookies, and privilege
Christmas is around the corner and this year more than ever I had to think about a small tradition I used to do with my mum. When I was younger, schools all over Germany had this project called "Christmas in a shoe box". The concept is simple: you take a box and fill it both with simple very much-needed items and small presents for another child who lives in a less privileged country and thereby give them a little bit of joy and support.
In times when there are major conflicts everywhere, I feel that we have to check our privileges and think about how we can make use of at least some of them. While others are fighting wars or brutal repressive governments, we shop the 10th item on sale during Black Week. But should Christmas really be just about giving presents for the sake of buying? Or is there maybe a better way of putting your money to use?
Over the years I have adapted this little tradition of packing a Christmas box for another kid and swapped it into donating to projects and organizations that I feel strongly for (e.g., Seawatch – an NGO that rescues refugees from drowning in the Mediterranean Sea). I am sure every one of us has a topic close to their hearts. So, no matter the amount of money you give, anyone can use our support.
Here are some ideas on how you can support others:
What would the pandemic have been without your favorite podcast? Recommend them to your friends (this is for free 😉) or support them on Patreon
Support a big organization that advocates for the bigger good such as human rights or environmental protection by a donation or you can even purchase gift cards from most NGOs and give them as a Christmas present to someone, who has already all they need 😉 (e.g., UNHCR, Amnesty International, Rädda barnen, Doctors without borders, WWF, the list is long…)
No matter what, it will make this world a little better and bring you a little bit of joy on top.
So, to whom will you dedicate your little "shoe box" this year?
P.S. You can support the people of Ukraine by sending a package with food and other important goods. The delivery costs are free (covered by postnord). Check it out here: postnord