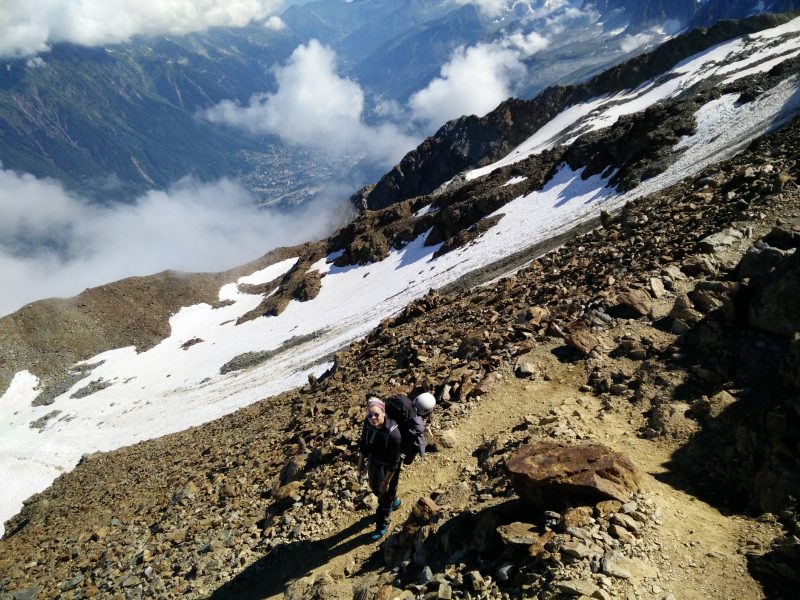 Meet the blogger-Kristina Karale
Hello everyone! My name is Kristina and I am soon-to-be-finished PhD student at KI. And if it was not enough for me to be a last year PhD, I decided to add some more spice into my overloaded schedule and to give it a try in blogging. To be honest, this (blogging) was somewhere in the back of my head for a long time. I loved most of the writing assignments at school, and later, when I was already a student, the idea about doing science communication would often cross my mind. But I never did it. Or at least I never tried seriously. So maybe finally the time has come?
So, how can I introduce myself? It´s a tough question as I have always been somewhere in between. In between cities, countries and disciplines. I could not choose what to do after school as I liked both science and arts. Preservation science – studies to preserve historical artefacts – became an answer to this dilemma. In my head it was the only thing at the time which could join science and arts together as I got training in chemistry as well as in art history. However, years passed and I moved to Stockholm in 2017. Today I find myself in another interdisciplinary field. Ok, maybe it´s not as interdisciplinary as I imagine. I am doing organic synthesis and the molecules I synthesize are modified and unmodified oligonucleotides. Therefore, the interdisciplinary part comes only when I need to understand what my oligos are doing in the cells and the cell experiments are definitely not done by me.
In my free time I try to spend as much time as I can outdoors and I like being active. My number one activity is climbing, but I also hike and bike when I have a chance. Apart from this, I enjoy reading and cozy dinners with friends.
I´m not completely sure yet about my blogging topics. Many things are important to me and I will see how it goes to bring them to you 😊.